Relation-FIT Relationship Bootcamp Pre Workout 7.10.23
Event date/time
07/10/2023 06:30 PM
07/10/2023 08:00 PM
Event status
Online & In Office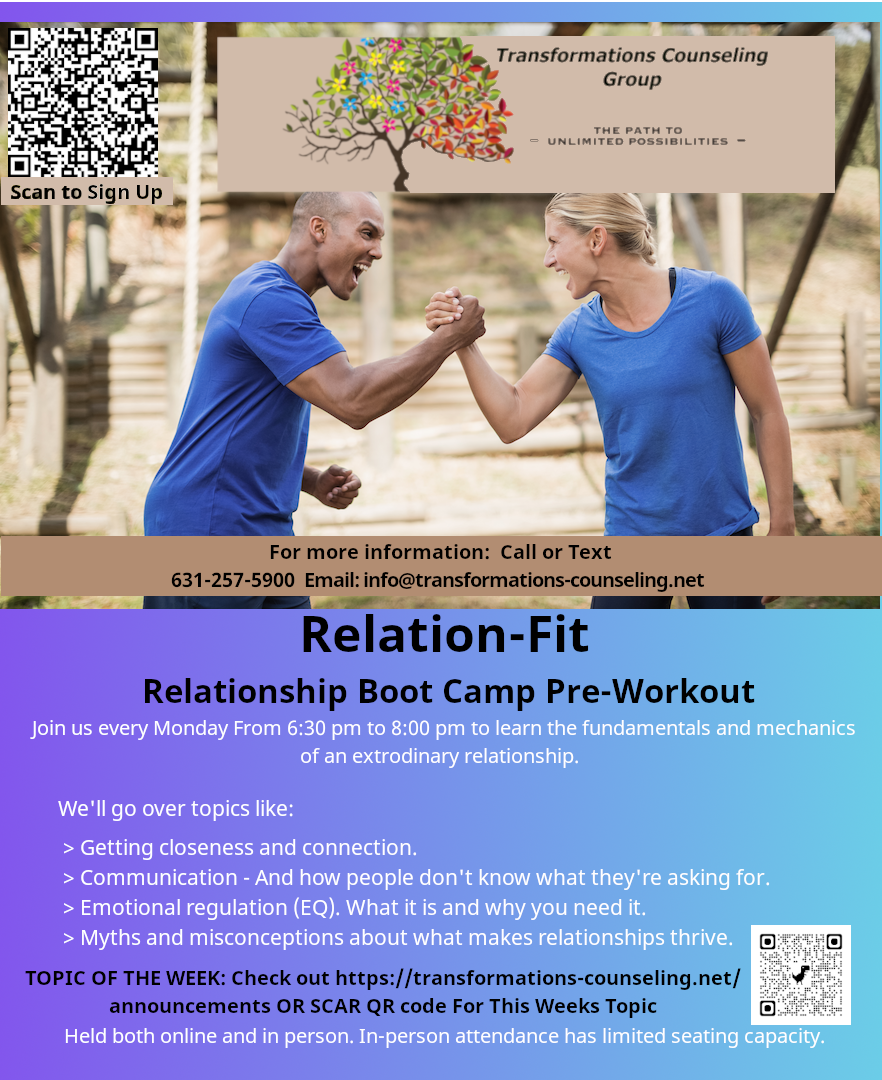 Relation-FIT Relationship Boot Camp
Pre-Workout
Join us every Monday From 6:30 pm to 8:00 pm to learn the fundamentals and mechanics of an extraordinary relationship.
We'll go over topics like:
Myths and misconceptions about what relationships thrive.
Getting closeness and connection.
Communication - And how people don't know what they're asking for.
Emotional regulation (EQ). What it is and why you need it.
TOPIC OF THE WEEK:
The workshop is held both online and in person. In-person attendance has limited seating capacity.